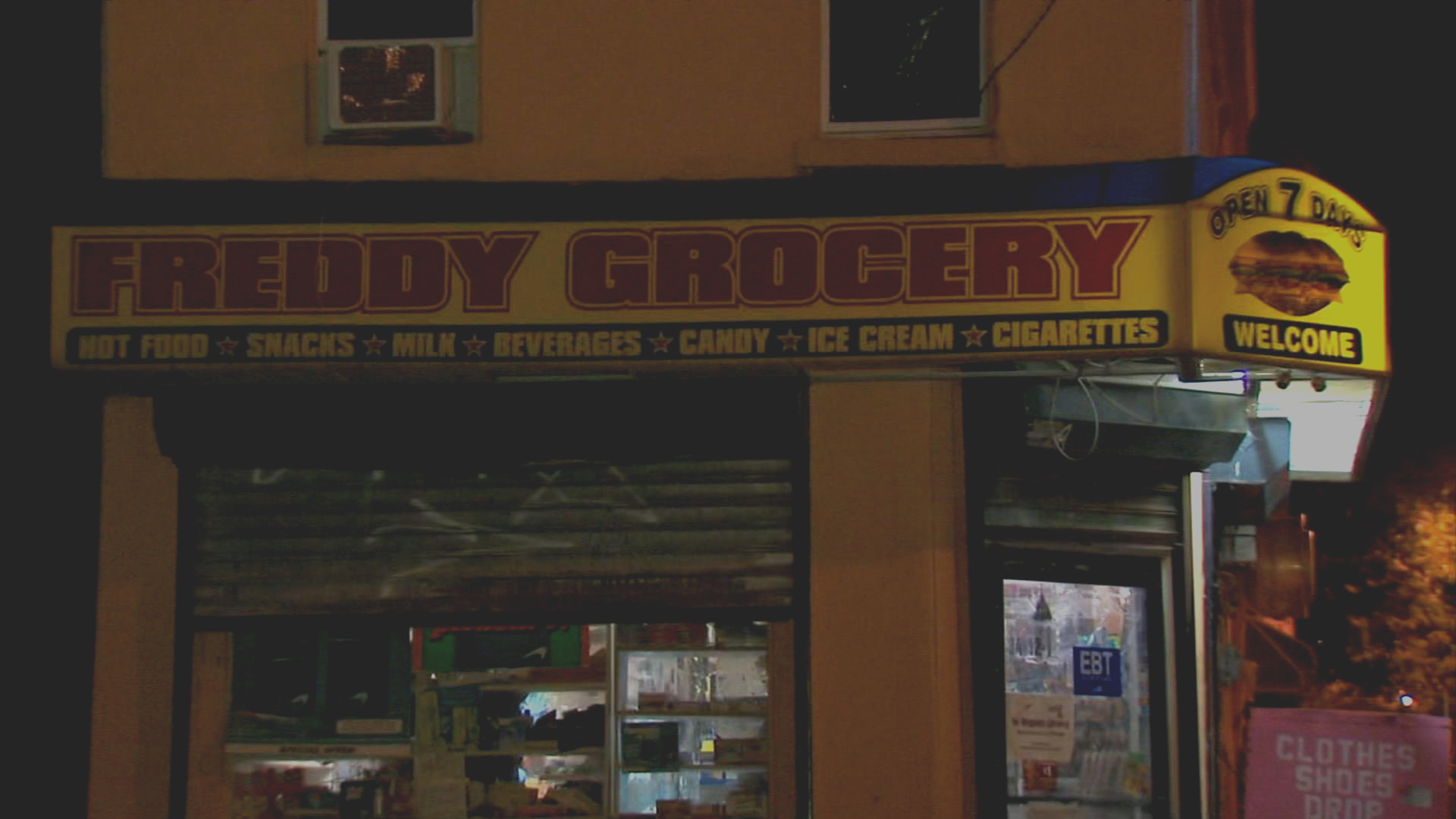 A store owner and staple of a Philadelphia community is in the hospital after she was shot during an attempted robbery Friday night in the Mantua section of the city.
The shooting occurred around 9 p.m. at the Freddy Grocery on the 3400 block of Fairmount Avenue. The 48-year-old owner of the store, known affectionately as "Mama" by community members and customers, was preparing to close when a gunman entered. Police say the suspect demanded money before opening fire.
"It looks like she's compliant from what we can tell by the scene," Philadelphia Police Lieutenant John Walker said. "Instead of taking the money and leaving, he fires a shot and devastates a family."
The woman was shot once in the left side of her neck and once in the back. The gunman then fled the scene.
Sandi Smith, a neighbor and former paramedic, told NBC10 she heard another woman screaming for help shortly after the shooting.
"As I was walking up my steps she came out screaming, 'she's bleeding!' So I yelled, 'Who's bleeding?' When she said mama in the store is bleeding, I threw my dog into the house and ran into the store," Smith said.
When Smith went inside she found "Mama" on the floor, bleeding out from her neck.
"That's when she was moaning and moved her head," Smith said. "That's when I saw the bullet hole. It was spurting blood. There was this pool of blood on her chest, down her legs and covering the floor."
Smith applied pressure to the wound on the store owner's neck while calling 911.
"All I could do is apply direct pressure, scream for a towel and with my other hand I called 911," Smith said.
The owner was taken to the hospital where she is in stable condition.
Police haven't released a detailed description of the gunman but say he was wearing a black hooded sweatshirt.
"We think this is someone from the area that goes in there and thinks they'll have an easy time getting money at the end of the night," Lieutenant Walker said.
Neighbors told NBC10 "Mama" is a longtime fixture in Mantua who's owned the store for years and always helps people out with food when they need it.
"If she didn't' have it in her register, if she didn't have it in the store, she would take it out of her pocket and give it to you," Smith said. "This is ugly. This is ignorant. This is unnecessary."
If you have any information on the shooting, please call Philadelphia Police.
Published 11 minutes ago | Updated 3 minutes ago